Women In Construction (WIC) Week
2019 WIC Week Events -
Open to Members & Non-Members
PLEASE PRE-REGISTER FOR EVENTS!!!
Monday: March 4, 2019
Councilwoman Andrea Boone proclaims Women in Construction Week in Atlanta, live at Miller & Martin's Meet & Greet Social.
This networking social will be held from 5:30-7:30 with beer, wine, and hors d'oeuvres provided and parking validated. Network with construction industry professionals while learning more about what the week will have to offer.
(Suite 2100, 1180 W Peachtree Street, NW, Atlanta GA 30309)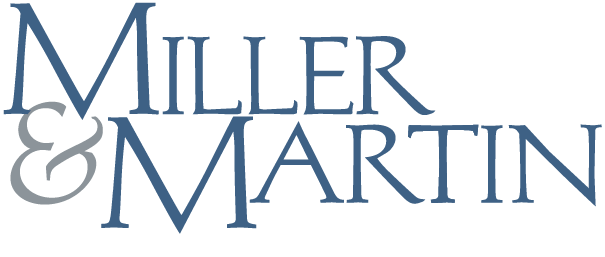 Tuesday: March 5, 2019
ATL Next, Industry Day hosted by Hartsfield Jackson Airport: Explore the multi-billion dollar capital improvement program
http://next.atl.com/event/atlnext-industry-day-2019/
*Represent your company and NAWIC at the vendor show
2:30 pm – 4:00 pm TRACK IV - ATLNext Industry Roundtables
This session will enable small, minority and women-owned firms to meet in a group setting to learn from other firms who are successfully doing business with Hartsfield-Jackson. Industry leaders will share their airport experiences, best practices and lessons learned. Interested companies must sign up onsite to participate.


Wednesday: March 6, 2019
Networking and panel discussion: What success looks like from a Woman's Perspective, hosted by United Rentals
(5191 Snapfinger Woods Drive, Decatur GA 30035)
11:30 AM - 1:30 PM - Lunch will be served.

Panelists
Erica Jean-Baptiste:
Shaw Contract Flooring Services, Inc. DBA Spectra Contract Flooring
Erica Jean-Baptiste was born in the Caribbean Islands of Trinidad & Tobago. She has fulfilled over 20 fruitful years with Spectra Contract Flooring, a division of Shaw Industries, Inc. so far. The many hats she wears include contract compliance administration, credit management and accounts receivable manager. Erica has been noted as a continuous catalyst for innovation and her passion for promoting education to young women about the opportunity in the construction industry is relentless. She volunteers as a speaker for the Goodwill Industries' Women in Construction program, is involved in other mentorship groups such as Women of Notability (W.O.N.), COH Church Youth Group, and Host Committee for Africa's Children Fund, a Non-profit Organization. When she is not planting seeds of inspiration throughout her community, she thoroughly enjoys dancing and traveling.
Brett Rice Henderson
United Rentals
Brett Henderson is a native of Asheville, North Carolina and Regional Product Development Manager for Tool Solutions at United Rentals. At United Rentals she provides industrial and commercial job site solutions for contractors. She has been a member of NAWIC for 3 years and received the Rookie of the Year award in 2015-2016 and is currently serving as Vice President. She is married and the proud mother of a 12 daughter and one dog. In her spare time she enjoys gardening, traveling, and attending live shows and Atlanta sporting events.
Christina DeVose Fraley
Media Genius, LLC
Christina Fraley is an electrical contractor and the CEO of Media Genius LLC. She was the recipient of NAWIC's Rookie of the Year award in 2018 and is passionate about increasing the number of women working in Mechanical, Electrical and Plumbing fields (MEPs). She is also involved in State Representative Dar'shun Kendrick's Diversity Circle, the National Women Business Owners Corporation (NWBOC) and the National Association of Women Business Owners (NAWBO). In her spare time, she is a long distance runner who has completed a number of full marathons. She also enjoys fishing and spending time outdoors with her family.
Rosemarie Bautista
Putzel Electrical Contractors
Rosemarie Bautista is currently an apprentice in the Industrial Electrical Contractor's program and has been working in the field for the past 11 years. She is scheduled to graduate from the IEC's apprenticeship program this July and her sons are following in her footsteps.
Thursday: March 7, 2019 Shaw presents 2nd Annual, Hard Hats & High Heels
Social ,this year hosted by comedian "Griff", co-host from GetUp! Mornings with Erica Campbell.

Shaw Contract Group Showroom - 1555 Peachtree St NW #150, Atlanta, GA 30309. Come have fun, laughs and prizes. Hors D'oeuvres and wine served.
Time: 5:30 PM - 8:00 PM. Validated parking.
Friday: March 8, 2019 Jobsite tour - 3:00 PM - 5:00 PM - Georgia Tech's Kendeda Building for Innovative Sustainable Design, the 1st Living Building in Georgia. View link for important details. http://livingbuilding.gatech.edu/
Meet at the Living Building Construction site trailer (white trailer on the North side of Ferst Drive at the intersection of Dalney Street NW
Closest intersection: Ferst Drive and Dalney Street NW on the Georgia Tech campus or you can also input "Kendeda Building" into googlemaps, and it will take you to the correct location.
*Required dress: Attendees must wear pants and closed-toe shoes. Safety attire (including vest, hardhat, eyewear, and gloves) will be provided.
*Note that the tour site contains narrow pathways and steep and/or rocky terrain and may not be suitable for people with limited mobility. If you or someone in your group has limited mobility, please contact us in advance (at least 48 hours prior to tour) to discuss arrangements.
Saturday: March 9, 2019 - Service Saturday with Rebecca's Tent Woman's Shelter.
1180 University Dr NE, Atlanta, GA 30306
Be a part of the solution from 12-3 PM as we help to repair and fix items at their site or donate to their Amazon Wish List: toiletries, paper products, clothing, etc.
Attend 4 events to receive a special NAWIC souvenir.
This is a time when we celebrate diversity and minority in the construction industry by hosting well attended events with male and female colleagues, spouses and business professionals.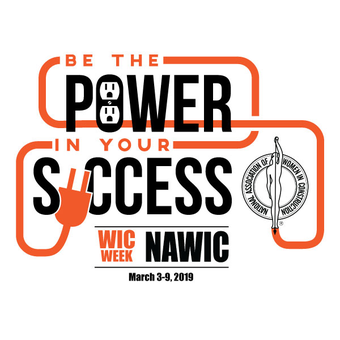 Multiple Locations in Atlanta!