Spotlighting Women in Trades

Join our virtual roundtable discussion!
We're going to talk about opportunities to highlight, hire, and support women in trades. Hosted by Valencia McDaniel, Erica Jean-Baptiste, Managing Partners of Women Gone Global, LLC, and other women representing NAWIC and local trade unions.
---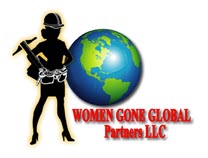 Valencia McDaniel and Erica Jean-Baptiste are the managing partners of Women Gone Global Partners (WGGP) LLC. Located here in Metro Atlanta Georgia, WGGP was co-founded as a solution to the dwindling skilled trades workforce and providing a non-traditional career opportunity for women to enter into the construction industry.
Women Gone Global is in the process of launching a multi-faceted construction services and training program. Their mission is to equip women with the required knowledge and tools to build a sustainable viable career for themselves and grow in her value to the community. They believe, if you build the woman, you build her family. If you build her family, you build the community. That is a win-win.