Lunchtime with Kayleen McCabe

Join this live streaming event on Facebook!
NAWIC Atlanta is going to be talking live with Kayleen McCabe, TV host of DIY Network's Rescue Renovation. Grab your lunch and join the chat live as it streams on CEFGA's Facebook page.
---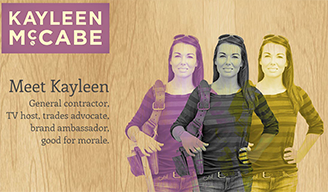 Kayleen McCabe is an experienced contractor passionate about tools and materials. Coupled with a loyal fan base gained after 5 seasons as TV Host of DIY Network's Rescue Renovation, she is excited to partner with companies in the role of Contractor, Brand Ambassador, Media Influencer, Event Host, Keynote Speaker, and Builder. Kayleen's passion for the trades has taken her from garages to global summits. She is taking on the role of introducing the next generation to the skilled trades. She has spoken on America's labor shortage, trade education, career choices and women as skilled laborers.
She currently hosts 3 live events with The Construction Education Foundation of Georgia which allow her to interview some of the most influential people helping us educate America on the trades; From the US Dept of Education CTAE director to large General Contractors and students that have fulfilled their dreams in this industry. She also works closely with SkillsUSA, NAWIC, ACTE and NCCER on communicating the amazing opportunities in the skilled trades.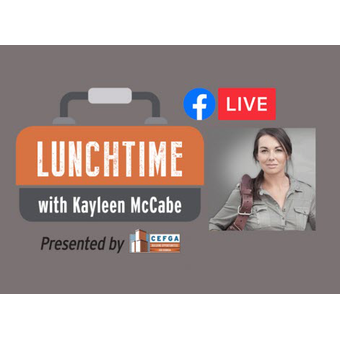 https://www.facebook.com/BuildingCareersChangingLivesTogether