Hit the Ground Running in 2021 - Goal Setting Workshop
Start 2021 with a plan!
This 1-hour goal setting workshop will help you clarify your vision and map out a plan.
You will:
Clarify your 2021 Vision

Identify the most important steps and strategies for attaining that vision

Map out the strategies on getting there
Bring pens, your goal notebook and you vision!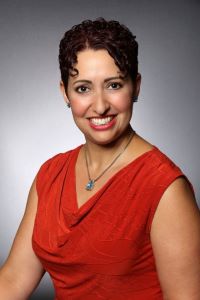 Leadership Development Coach/Speaker
Mitch Savoie Hill is the CEO and founder of SavHill Consulting LLC. where she delivers Leadership Coaching, Corporate Training and Keynote speeches that help her clients and audiences clarify their goals, map out strategies and stretch their horizons. She also volunteers for organizations such as the National Association of Women in construction where she delivers professional development education and coaching to empower women in male-dominated industries.
Mitch uses her charismatic personality, her contagious laugh and her 25 plus years of leadership experience to help executives and teams learn about important topics such as conflict management, how to inspire cooperation, and working with diversity.
Mitch is a first generation American, born of Cuban exiled parents. As a woman who overcame a multitude of adversities such as childhood poverty, abuse, work-place discrimination and even homelessness, she has made it her life's work now to help others turn their roadblocks into runways to success. She is currently authoring a book on this subject.
Mitch has recently been selected to deliver a dynamic TEDx Talk about identity and rising above the limitations we place upon ourselves and others.