Block Kids 2020
Block Kids Building Competition
Block Kids Building Competition is a National building competition that is sponsored on the local level by NAWIC chapters and other organizations.
The award-winning program introduces children to the construction industry in an effort to create awareness and promote careers in the industry.
A Kids Building Competition
Open to grades K-6

Construction of various structures with interlocking blocks

Use three of the following additional items:
Small Rock
String
Foil
Poster Board
Competition Structure and Winners
Local winners advance to Regional Competitions
One semi-finalist from each region is entered in the National Program competitions
National prizes are awarded to the top three projects.
Interested in being a sponsor? Please contact Brett Rice Henderson at brice2@ur.com
The benefit packages range in Gold ($750), Silver ($500), Bronze ($300) and Friends of NAWIC Atlanta (Any amount helps!)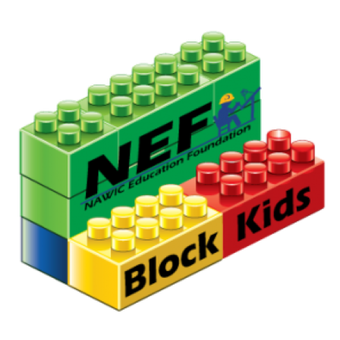 United Rentals - 5191 Snapfinger Woods Drive, Decatur, GA 30035