August Business Meeting - Building Influence
PS.
*The event has been closed at 50 participants, if you would like to be added to the waitlist, please email LisaW@willisprofessional.com and you will be contacted by 8/17 to confirm.
NAWIC Atlanta - Panel Discussion
"Building Influence"
"Across the Peach State, women are influencing the design, growth and success of communities, businesses and projects. They are women of character, integrity and purpose. These are females who took the bold step to found their own engineering, architecture or construction firms; who give of their time to mentor the next generation of professionals; who volunteer with the state's numerous engineering associations to raise the profile of the industry; or who create Georgia's built environment." - Engineering Georgia
What can you learn about overcoming challenges, tapping into resources, utilizing your network? How can you get to that highest level of influence? Do you want to help build the next generation of influential women?
Join us for a conversation with some of Georgia's most influential industry women where we will cover a variety of timely issues that impact women in the workforce.
Get to know some of the women who were recognized among "100 Influential Women to Know" by Engineering Georgia magazine.
LUNCH IS INCLUDED WITH REGISTRATION
Panelists: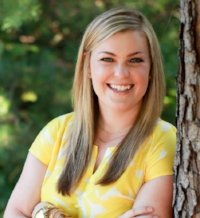 Ashley Wolverton
Director of Talent Management.
Ms. Wolverton works with the executive team at Wolverton to align mission and values, improve performance and increase engagement in her role as Director of Talent Management. In this position she leads the creation of training and growth plans for individual team member success. Her professional strengths lie in creating a culture of engagement through training, communication, effectiveness and teamwork.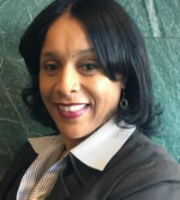 Diometra Aldridge
Director, Corporate Management & Strategic Initiatives, CERM
Diometra Aldridge has over 20 years of combined Administrative Management & Human Resource Development experience. As a member of the Executive Management team she has the responsibility of directing all administrative functions in accordance with industry standards, regulatory agencies, as appropriate and working to meet organizational goals through alignment of organizational structure and development of human capital. In her role, she is responsible for working with each business group to develop and facilitate avenues to effectively partner strategic initiatives with all operational departments to ensure strong and effective continuous improvement practices are implemented throughout the organization. Mrs. Aldridge holds a BA in Business Management from Georgia State University and a Master's of Science in Human Resources Management from Troy University. She is also PHR certified.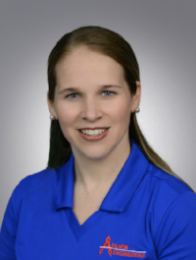 Jennifer Aulick Etheridgge, P.E., MBA
President/Senior Engineer- Aulick Engineering
Ms. Aulick is founder and President of Aulick Engineering, LLC. Aulick Engineering is a woman-owned small business that provides Engineering Design and Construction Management services for transportation projects. Jennifer Aulick, P.E., has 16 years of experience in the industry, with the main focus in hydraulics & hydrology and erosion control design for roadway and airport projects in Georgia, South Carolina, and North Carolina. Design services focus on hydraulics and hydrology, stormwater management, erosion control design, bridge hydraulic studies, and airport design.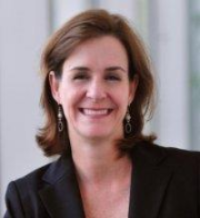 Meg Pirkle, P.E..
Chief Engineer GDOT
She is responsible for the Divisions of Engineering, Construction, Operations, Intermodal, and P3/Program Delivery as well as the offices of TIA and Engineering Services. Ms. Pirkle began her career with GDOT in 1989 as an engineering trainee and has served in a variety of roles throughout her career. Her experience consists of Transportation Planning Engineer, State Scheduling Engineer, Assistant Director of Preconstruction, and Executive Assistant to the Chief Engineer, where she was the Program Manager for the American Reinvestment and Recovery Act (ARRA). Prior to being named Chief Engineer, she served as the Director of Operations for three years. Ms. Pirkle earned a Bachelor of Civil Engineering in 1989 from Vanderbilt University and a Masters of Civil Engineering in 1997 from the Georgia Institute of Technology and is a registered Professional Engineer in the State of Georgia.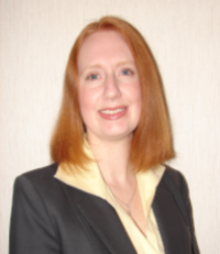 Rebecca Shelton, P.E., F.ASCE
Deputy Director of Facility Operations -Gwinnett County Department of Water Resources
Shelton uses her 20 years of civil engineering experience to oversee the operation and maintenance of Gwinnett County's water and sewer facilities. SHe was President of the American Society of Civil Engineers Georgia section from 2014-2015 and led development of the 2009 and 2014 Georgia Infrastructure Report Cards for the organization.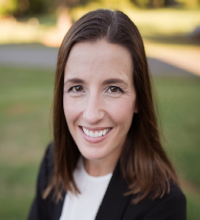 Angela L. Fannéy, P.E., LEED AP
Associate / Shareholder, Kimley-Horn
Named one of Engineering News-Record Southeast's 2017 Top Young Professionals, Fannéy has led site civil consulting services for sports facilities, office, retail, multifamily and mixed use developments. Her strengths are in urban environment with specialization in redevelopment and infill projects. Atlanta projects include the Mercedes-Benz stadium, Colony Square Reinvention and the Shops of Buckhead Atlanta.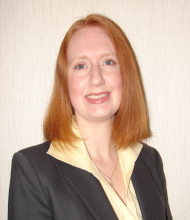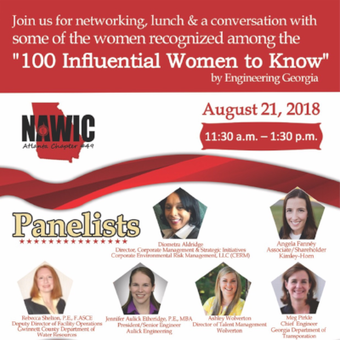 Maggiano's, Cumberland Mall, Atlanta, GA