NAWIC Atlanta, Chapter # 49
Championing women to impact the direction of the construction industry.
NAWIC provides education, community and advocacy for women in the construction industry.
See all the happenings on Events Page
Block Kids Competition March 27 
Block Kids Building Competition is a National building competition that is sponsored on the local level by NAWIC chapters and other organizations.
The award-winning program introduces children to the construction industry in an effort to create awareness and promote careers in the industry.
COMMITTEE MEETING SCHEDULE
PR & Marketing: 
2nd Wednesday  6:00 PM Conference Call
Chair: Kim Whitehead
Professional Development & Education:
2nd Wednesday 11:30 AM Conference Call
Chair: Irish Horsey
Membership:
1st Wednesday 6:00 PM Conference Call
Chair: Kellie Fletcher
Community Outreach:
Chair: Michelle Marquis
Interested in joining? Contact:
 info@nawicatlanta.org
Introducing kids to construction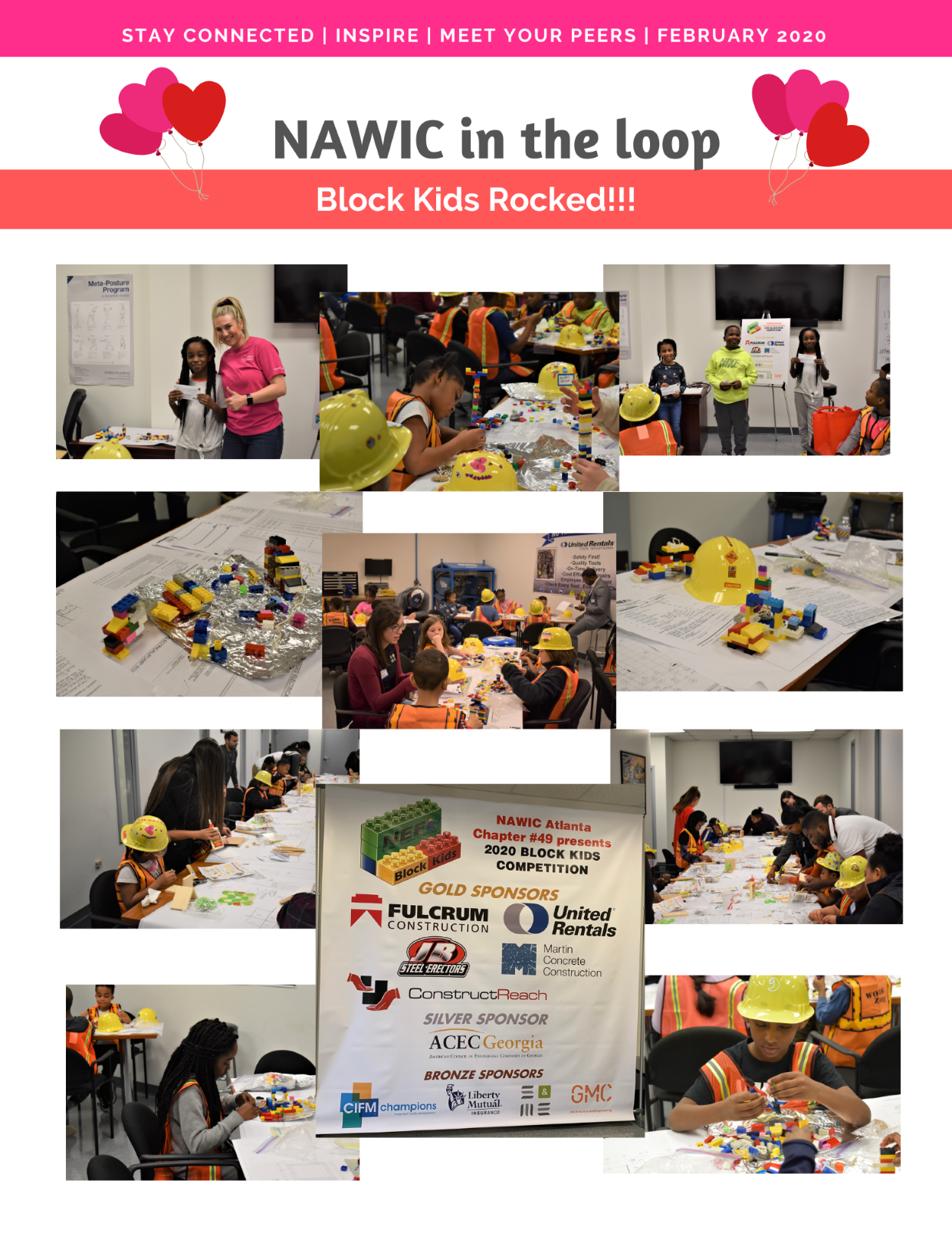 #IamRemarkable
Join our virtual discussion with Tamae Partain, seasoned industry professional and facilitator of #IamRemarkable, a Google initiative empowering women and underrepresented groups to speak openly about their accomplishments in the workplace and beyond.  Go to Events page!
FROM OUR NATIONAL SAFETY COMMITTEE
To subscribe to OSHA's bimonthly QuickTakes, a digest packed with information about OSHA initiatives and workplace safety and health: