NAWIC Atlanta, Chapter # 49
Championing women to impact the direction of the construction industry.
NAWIC provides education, community and advocacy for women in the construction industry.
Block Kids Competition - Thank you Sponsors!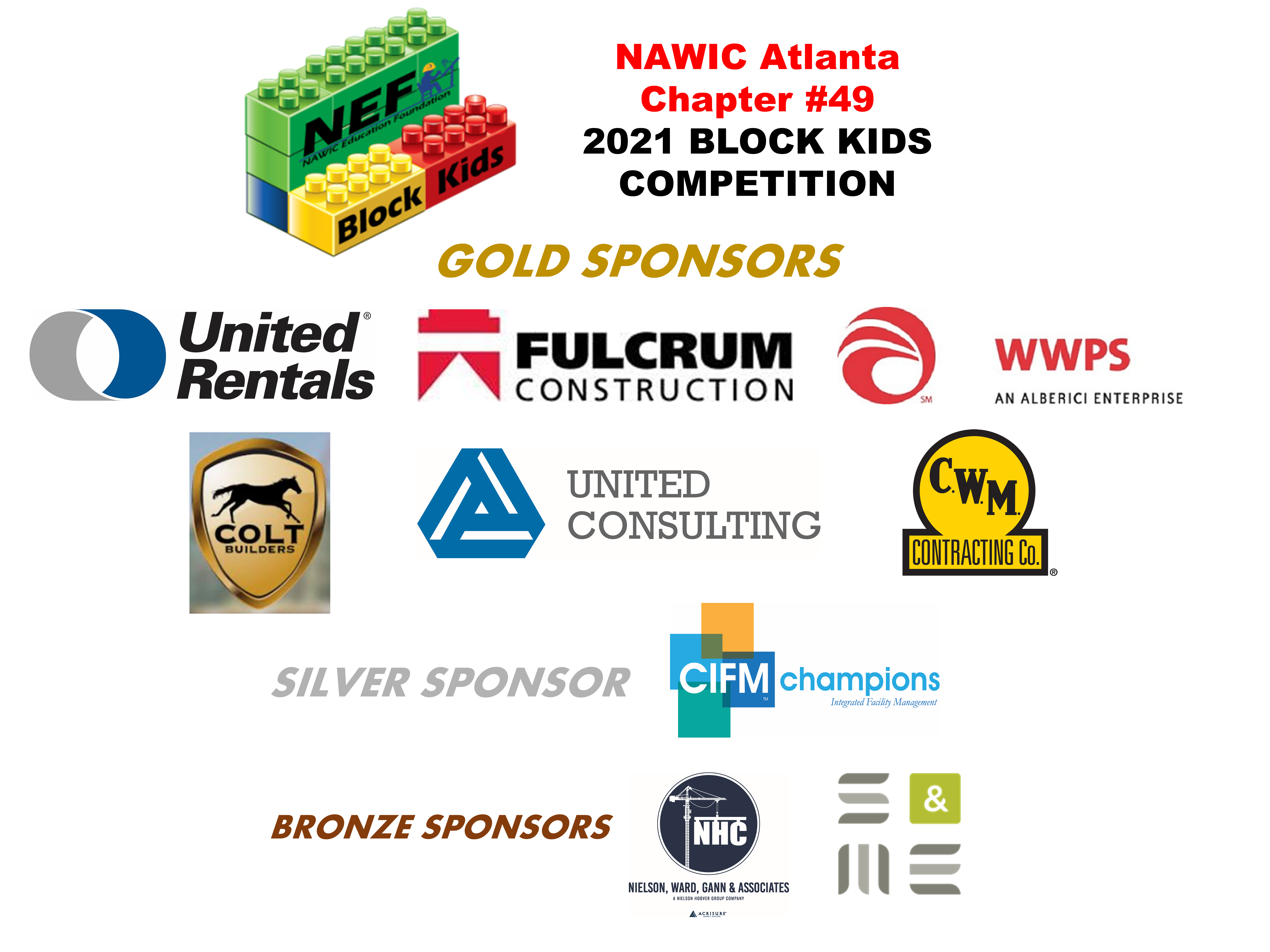 COMMITTEE MEETING SCHEDULE
PR & Marketing: 
2nd Wednesday  6:00 PM Conference Call
Chair: Kim Whitehead
Professional Development & Education:
2nd Wednesday 11:30 AM Conference Call
Chair: Irish Horsey
Membership:
1st Wednesday 6:00 PM Conference Call
Chair: Kellie Fletcher
Community Outreach:
Chair: Michelle Marquis
Interested in joining? Contact:
 info@nawicatlanta.org
BACK BY POPULAR DEMAND
#IamRemarkable
Join our virtual discussion with Tamae Partain, seasoned industry professional and facilitator of #IamRemarkable, a Google initiative empowering women and underrepresented groups to speak openly about their accomplishments in the workplace and beyond.  Go to Events page!
Event Calendar
14 MAY 2021 · 2:00 PM

in

1510 Ellsworth Industrial Blvd NW, Atlanta, GA 30318, USA
FROM OUR NATIONAL SAFETY COMMITTEE
To subscribe to OSHA's bimonthly QuickTakes, a digest packed with information about OSHA initiatives and workplace safety and health: