2023 WINNER: ELLA, 4th Grade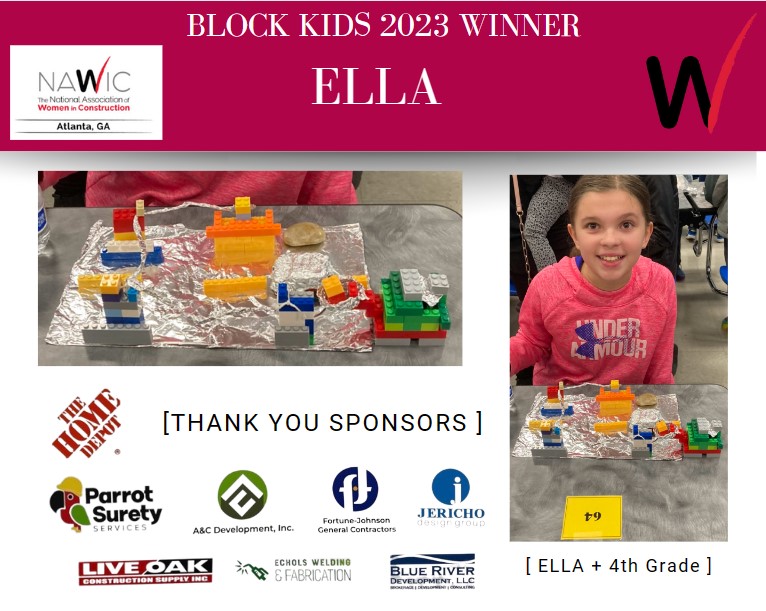 Block Kids Building Competition Atlanta & Our Sponsors
Block Kids Building Competition
Award Winning Program that introduces children to the construction industry
Block Kids is an award-winning program hosted by local NAWIC chapters to introduce children to the construction industry. With the help of sponsors and community partners, the program fosters creativity and promotes awareness of careers within the industry.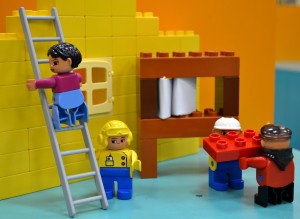 Competition Structure and Winners
Local winners advance to Regional Competitions
One semi-finalist from each region is entered in the National Program competitions
National prizes are awarded to the top three projects

A kids building competition
Open to grades K-6
Participants use interlocking blocks and their imagination to build a structure. 
Along with the blocks kids get to chose three additional items: a small rock, string, foil and a poster board.
NAWIC Atlanta 2020 BLOCK KIDS EVENT