President: Erica Jean-Baptiste

Shaw Contract Flooring Services, Inc. DBA Spectra Contract Flooring
Erica Jean-Baptiste was born in the Caribbean Islands of Trinidad & Tobago. She has fulfilled over 20 fruitful years with Spectra Contract Flooring, a division of Shaw Industries, Inc. so far. The many hats she wears include contract compliance administration, credit management and accounts receivable manager. Erica has been noted as a continuous catalyst for innovation and her passion for promoting education to young women about the opportunity in the construction industry is relentless. She volunteers as a speaker for the Goodwill Industries' Women in Construction program, is involved in other mentorship groups such as Women of Notability (W.O.N.), COH Church Youth Group, and Host Committee for Africa's Children Fund, a Non-profit Organization. When she is not planting seeds of inspiration throughout her community, she thoroughly enjoys dancing and traveling.
Vice President: Brett Henderson

United Rentals
Brett Henderson is a native of Asheville, North Carolina and Regional Product Development Manager for Tool Solutions at United Rentals. At United Rentals she provides industrial and commercial job site solutions for contractors. She has been a member of NAWIC for 3 years and received the Rookie of the Year award in 2015-2016 and is currently serving as Vice President. She is married and the proud mother of a 12 daughter and one dog. In her spare time she enjoys gardening, traveling, and attending live shows and Atlanta sporting events.
Treasurer: Heather Mannion
Smith Adcock
Heather is a manager at Smith, Adcock and Company, a CPA firm specializing in the construction industry.  Heather has substantial experience in the preparation, review, and management of both audit and tax engagements. She is originally from Athens, Alabama, and graduated from Auburn University. Heather has been a member of NAWIC since 2015. In her spare time, she enjoys spending time with her husband, Gavin, and their miniature schnauzer, Zoey. Her hobbies include reading, yoga, and traveling. 
Secretary: Aimee Deeds

United Rentals
Aimee Deeds is a graduate of Louisiana State University, but has lived in the Atlanta area since 2005.  She has worked for United Rentals, the world's largest construction equipment rental company, since 2014 where she manages the Sales Support Team for the Atlanta metro area.  Aimee is passionate about supporting women's success, both through NAWIC and within United Rentals.  In her spare time, Aimee enjoys spending time with her husband and two children, reading, hiking, and traveling.
Parliamentarian: Lynn Logan

Chasm Architecture, Inc. 
Lynn has been a member of NAWIC for thirty two years. She has been a part of the Atlanta Chapter for twenty-seven of those years. Lynn was the proud recipient of the 2013 Chapter Member of the Year Award and the Region 2 Member of the Year Award.  She is also one of the founding board members of the NAWIC Atlanta Scholarship Foundation. Lynn works for Chasm Architecture, Inc. and handles the accounting, insurance and HR. She has been married to her husband, Johnny, for thirty two years. Lynn loves animals and is the proud owner of a Yorkshire Terrier named Lacey. Lynn lives in Douglasville.
Board Director: Lisa Wills
WWPS
Lisa is Director of Business Operations for WWPS where her focus is the development of management, personnel and systems related to financial performance, contract administration, administration of human resources, project controls, and risk management. WWPS is an Alberici Enterprise, specializing in the water market, and In 2017 Alberici was ranked the 34th largest contractor nationwide by ENR.  Prior to joining WWPS Lisa founded and led her own construction company for 20 years.  She is a Georgia licensed Utility Manager, Certified Construction Industry Financial Professional (CCIFP), and is OSHA 30-hour certified.  She is also a Certified Master Trainer by the National Center for Construction Education and Research (NCCER), a non-profit education foundation that is a leading source for craft training.  Lisa enjoys spending time with family, backpacking and hiking with her husband, snowboarding (when she can get to Colorado), and yoga.
Board Director: Christina Fraley

Media Genius, LLC
Christina Fraley is an electrical contractor and the CEO of Media Genius LLC. She was the recipient of NAWIC's Rookie of the Year award in 2018 and is passionate about increasing the number of women working in Mechanical, Electrical and Plumbing fields (MEPs). She is also involved in State Representative Dar'shun Kendrick's Diversity Circle, the National Women Business Owners Corporation (NWBOC) and the National Association of Women Business Owners (NAWBO). In her spare time, she is a long distance runner who has completed a number of full marathons. She also enjoys fishing and spending time outdoors with her family.
Board Director: Claire McGrath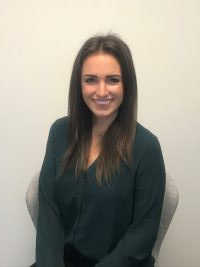 American Global
Claire McGrath began her insurance career with American Global in 2016. Claire has gained valuable industry experience working and advocating on her client's behalf.  As a Senior Account Associate, Claire is in contact with her clients on a daily basis and understands the importance of a timely and detailed oriented work product.
In 2018, Claire was elected onto the Board of Directors for the National Association of Women in Construction (NAWIC) Chapter #39 Atlanta, where she will continue to strengthen her knowledge of the construction industry. Additionally, Claire has assumed the responsibility of the 2018 Block Kids Competition Chair. Block Kids encourages and introduces elementary aged children to the construction industry.
Claire graduated with a Degree in Psychology from Georgia State University. She currently holds a Georgia Resident Property and Casualty license. In addition, she has also earned her Construction Risk and Insurance Specialist (CRIS) designation.