FOR IMMEDIATE RELEASE
MEDIA CONTACT:
MEG BURTON
EMAIL: MBURTON@BRASFIELDGORRIE.COM
PHONE: 205.714.1281
Brasfield & Gorrie Expands Networking and Development Opportunities for Small, Minority- and Women-Owned Construction Firms
General contractors' EQUIP program to go virtual in 2021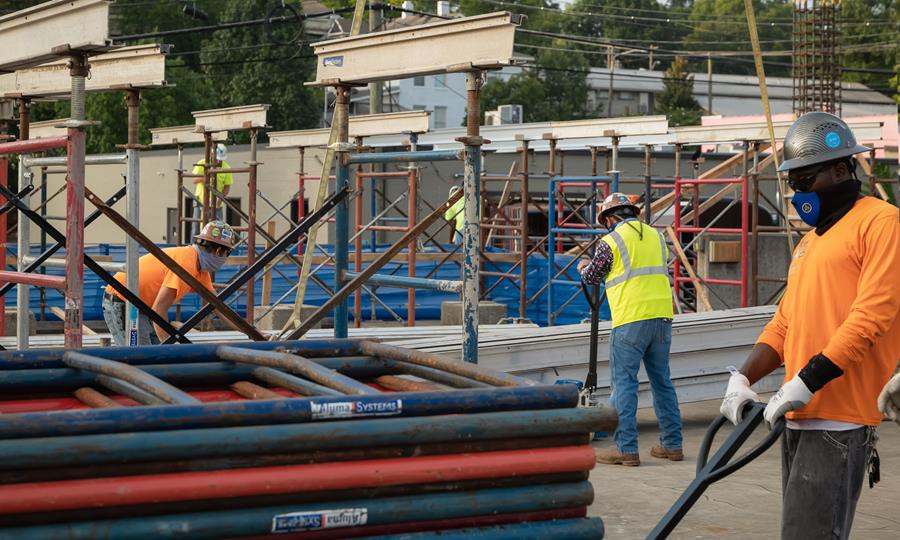 BIRMINGHAM, Alabama (Feb. 2, 2021) – Brasfield & Gorrie's EQUIP program, an initiative dedicated to the development and inclusion of small, minority and women-owned trade contractors, will launch virtual programming on Feb. 16. EQUIP offers virtual sessions led by Brasfield & Gorrie employees to deliver industry education, meaningful networking and access to upcoming project opportunities for registered firms.
"One of the key pieces of feedback I receive from small and diverse businesses is the need for more access to relationships and project opportunities with large general contractors. I hope EQUIP will meet that need," said Natalie Kelly, the company's Director of Corporate Responsibility.
EQUIP initially launched in 2019 with sessions in Birmingham and Atlanta. Learn about a recent EQUIP participant's experience here. The virtual program will serve trade contractors throughout the company's footprint.
EQUIP participants will attend virtual workshops focused on construction topics including estimating, safety, Lean construction, innovation and risk. They will also have opportunities to network with project and preconstruction teams specific to their locations and will receive information on opportunities to bid upcoming work.
Workshops will be held monthly during spring and fall sessions and will be accessible through the EQUIP portal following each event.
"As we continue building strong relationships with small and diverse firms in the industry, it is important that Brasfield & Gorrie expands the reach of EQUIP," Kelly said. "The past year prompted the unique opportunity to do so through virtual sessions and we are excited about the potential to reach even more great firms." Interested companies should register at equip.brasfieldgorrie.com/register.
###
About Brasfield & Gorrie

Founded in 1964, Brasfield & Gorrie is one of the nation's largest privately held construction firms, providing general contracting, design-build, and construction management services for a wide variety of markets. We are skilled in construction best practices, including virtual design and construction, integrated project delivery, and Lean construction, but we are best known for our preconstruction and self-perform expertise and exceptional client service. Brasfield & Gorrie has 12 offices and approximately 3,000 employees. Our 2020 revenues were $3.9 billion. Engineering News-Record ranks Brasfield & Gorrie 22nd among the nation's "Top 400 Contractors" for 2020.