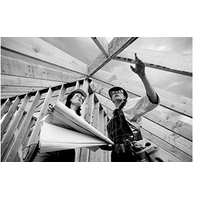 The Atlanta program is designed around the tried-and-tested NAWIC National mentoring program.
The National program furnishes the blueprints to build our local program and the guidelines by which to measure its success.
Our mentoring program promises to increase the Atlanta Chapter's ability to recruit new members while encouraging both the mentors and mentees to learn, grow, and expand those all-important networks.
Learn more about how you can join the mentoring program and share your knowledge, experience and talents. Applications now available for 2022 session!
Help us construct a brighter future for women and the industry!
---